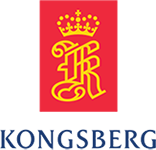 The space activities within Kongsberg Defence Systems (KDS) is organized within the division Kongsberg Space & Surveillance. Kongsberg Space Systems is the design- and production authority for the attachment- and release mechanisms for the Ariane 5 boosters. Kongsberg Space Systems is also an established provider of advanced Solar Array Drives and Antenna Pointing Mechanisms for both ESA and EU space programs. Kongsberg Space Systems has delivered equipment to Rosetta, Mars Express, Venus Express, Exo Mars, Bepi Colombo, SOLO, Sentinel 1&3 and numerous other programs.
The Space & Surveillance division also includes the companies Kongsberg Norspace AS, Kongsberg Spacetec AS as well as Kongsberg Satellite Services AS (50%-ownership).
As a provider of electronics equipment for satellites and launchers, Kongsberg Norspace is specializing in analogue signal processing, TTC equipment and related components. The company is world leading within Surface Acoustic Wave (SAW) technology for space applications. Kongsberg Norspace has advanced equipment and components flying on over 150 satellites, including Radarsat, Globalstar, Inmarsat, AMC15-16, Alphasat, Galileosat and several SES communication satellites.
Learn more at www.norspace.no
Kongsberg Spacetec is a world leading provider of ground stations for earth observation- and meteorology satellites. Our MEOS-systems (Multi Mission Earth Observation System) offer complete turn-key solutions, including front end tracking antenna, data collection, ground stations control- and network systems, as well as solutions for image processing and other post processing.
Learn more at www.spacetec.no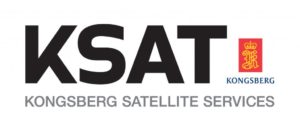 KSAT is the world's leading provider of services for reception of data from, and control of, low earth orbiting satellites. The customer base includes several of the largest satellite operators in the world. KSAT also delivers satellite based services for marine oil- and ship detection, as well as for various land based applications. The oil and gas industry, as well as national authorities are the primary customers. These services are delivered world wide within 20 – 60 minutes. KSAT operates more than 60 antennae in seven different locations throughout the world. KSAT's ground station at Svalbard is the world's largest station for communication with satellites in polar orbit. The Svalbard station is unique in that it can provide access to the satellites on all of the daily fourteen passes.
Learn more at www.ksat.no
Visit the KONGSBERG GROUP's web pages: www.kongsberg.com 
Point of contact:
Mr. Christian Hauglie-Hanssen,
Executive Vice President Space & Surveillance
Email: christian.hauglie-hanssen@kongsberg.com
Tel: +47 92 06 00 43
Kongsberg Seatex delivers navigation products to merchant marine and oil installations, systems for sea floor exploration, training simulators and more. Kongsberg Seatex is also a supplier of AIS transponders for satellites, including the Norwegian AISSAT-1 and 2, as well as to NORSAT 1 and 2. Kongsberg Seatex is actively involved in the maritime segment of the new Europena navigation system Galileo. MarGal, for example, is a system for safe navigation towards harbours and in canals.
Point of contact:
Mr. Stig Erik Christiansen
Kongsberg Seatex
Pirsenteret
7462 Trondheim
Email: stig.erik.christiansen@kongsberg.com
Tel: +47 (0)73 54 55 77