Britain's first astronaut on his way to the International Space Station.
UKs first official astronaut Tim Peake is now on his way to the international Space Station ISS, together with two other astronauts. He will be spending six months at the ISS. Among the many tasks he will perform while in space, he will function as a human guinea pig and contribute to more insight into how the human body respond to prolonged time in space.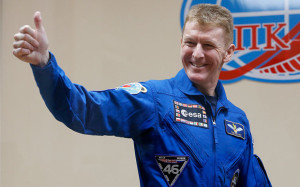 He is allowed a 1.5kg (3lb) luggage allowance. Items he's packing include a sick bag, a book belonging to Yuri Gagarin, a flashlight and photos of his family.
Read more here.