Norway Pavilion at IAC Bremen 2018.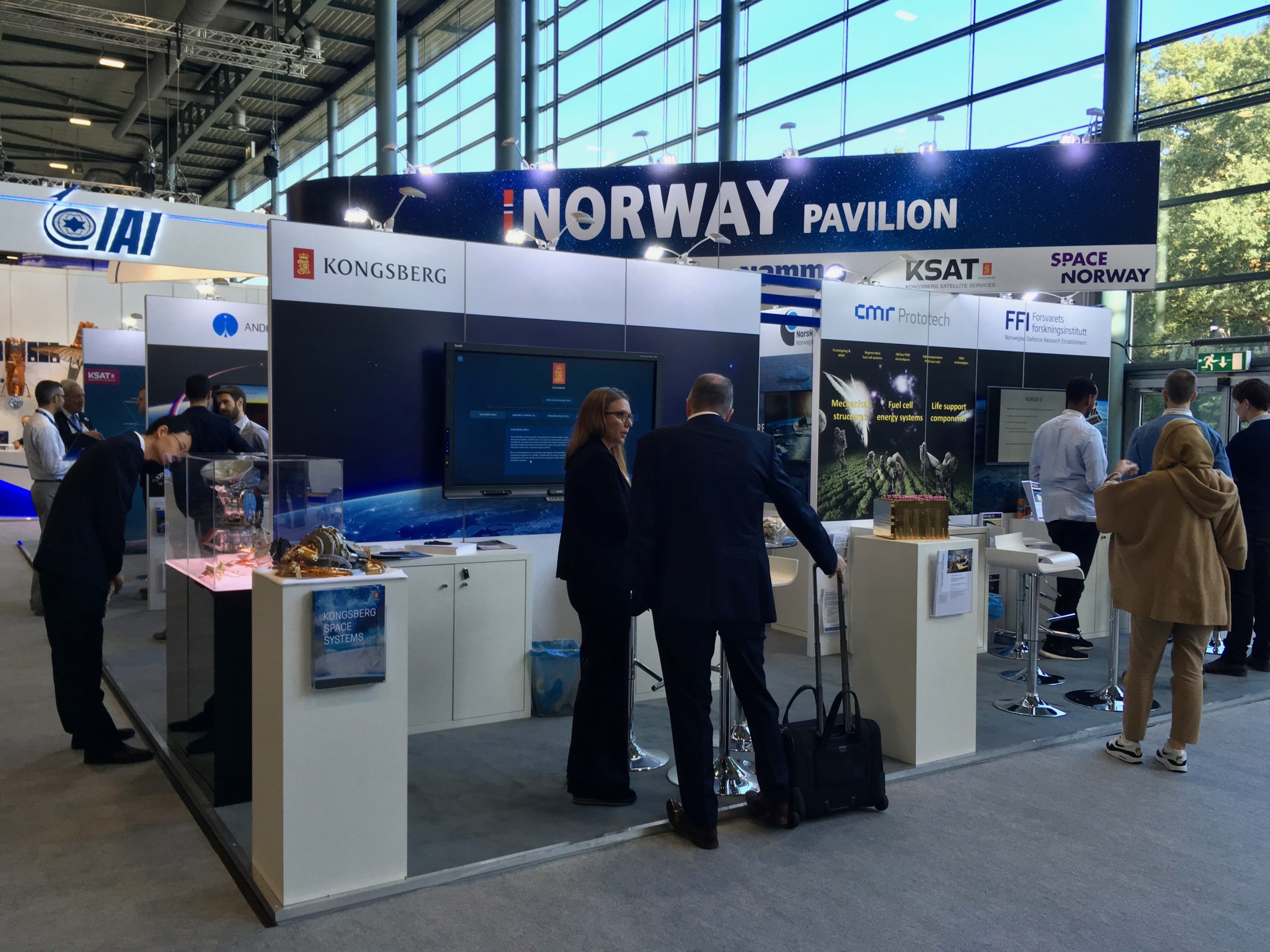 With 12 companies, the Norwegian Space Agency and the Space Industry Association we are showcasing the best of Norwegian space technology. Combined, we cover the whole value chain  from launch, satellite components and instruments and we have an extensive ground network for satellite communications. You can chat with researches committed to develop useful applications that will benefit society. A comment theme for Norwegian space activities is to find effective solutions to societal challenges in in the Artic region.
Visit us to find out more at the exhibition hall at IAC Bremen until October 5th.
See you soon!