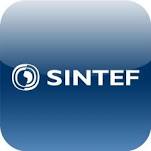 SINTEF is the largest independent research organisation in Scandinavia. We create value and innovation through knowledge generation and development of technological solutions that are brought into practical use.
SINTEF is a broadly based, multidisciplinary research institute with international top-level expertise in technology, medicine and the social sciences. We conduct contract R&D as partner for the private and public sectors, and we are among the four largest independent contract research institutions in Europe.
Within space technology, SINTEF has, for example, supplied radiation detectors for aerospace applications (incl. micro-dosimetry), developed gas measuring instruments for air quality in manned space-missions and participated in a project on a 3D camera for docking operations. SINTEF has also had research activities on satellite communications and the development of satellite communication systems.
Contacts:
Mr. Ernst Herlof Kristiansen
Email: Ernst.H.Kristiansen@sintef.no
Tel: +47 930 59 305